3 tags
Cornelia Konrads' Gravity-Defying Sculptures
Source: Iwastesomuchtime
3 tags
Well, this is...interesting *puke*
Natural Harvest - A Collection of Semen-Based Recipes Here's the description on the website: Semen is not only nutritious, but it also has a wonderful texture and amazing cooking properties. Like fine wine and cheeses, the taste of semen is complex and dynamic. Semen is inexpensive to produce and is commonly available in many, if not most, homes and restaurants. Despite all of these...
5 tags
4 tags
Chet Faker - I'm into you ...
3 tags
Alex Clare - Too Close
doctom666 replied to your post: Dear Female Population: A Plea For Better Washroom Etiquette how is it "down under"??? "Down under" has been amazing! Never been so busy with school before though. Stressed out with school and work, but it's the good kind :) Hope everything is well with you and Lexi :) 
5 tags
Dear Female Population: A Plea For Better Washroom...
Fact: No one prefers public washrooms over home washrooms. However, this does not automatically eliminate your responsibility to clean up after yourselves. If you hover, please clean up your spillage. Sincerely, A public washroom user sick of cleaning up after you dirty mofos
1 tag
To Do List
Source
6 tags
Cool DIY Lamp Ideas
Spoon Lamp Lace Lamp TetraBox Lamp Clouds Night Light
5 tags
Just wrote my first optometry final
And cried through it. Or at least everyone thought I did. Little did they know it was my evil contacts sinking its sharp teeth into my cornea. How ironic.
8 tags
Water and Ink: Alberto Seveso
I've always loved dripping different colors of ink into water and watch them swirl and mix. Alberto Seveso took it to another level and photographed it! So so so pretty :) Source: Wall to Watch
LOL
6 tags
A completely renovated first apartment
Before After Read all about it here
3 tags
Watch
Remember those floppy disks? Here's an interesting way to use them. Artwork by Nick Gentry
4 tags
Dopamine Makes You Addicted To Seeking Information
Do you ever feel like you are addicted to email or twitter or texting? Do you find it impossible to ignore your email if you see that there are messages in your inbox? Have you ever gone to Google to look up some information and 30 minutes later you realize that you've been reading and linking, and searching around for a long time, and you are now searching for something totally different than...
4 tags
1 tag
1 tag
Dear Girls Above Me →
Charlie McDowell's letters to the girls living above him. Two annoying girls moved into the apartment above me. I'm forced to hear every dumb thing they say. These are my letters to them. I'm sure we all know a girl or two like them.
2 tags
Thou Shalt Not Commit Logical Fallacies →
A logical fallacy is usually what has happened when someone is wrong about something. It's a flaw in reasoning. They're like tricks or illusions of thought, and they're often very sneakily used by politicians and the media to fool people. Don't be fooled! This website and poster have been designed to help you identify and call out dodgy logic wherever it may raise its...
1 tag
"The whole problem with the world is that fools...
- Bertrand Russell
3 tags
3 tags
10 tags
Watch
Bunker Roy: Learning from a barefoot movement "I had a very elitist, snobbish, expensive education in India, and that almost destroyed me."
8 tags
4 tags
Watch
(via Edson man belts out Bohemian Rhapsody in back of RCMP cruiser (with video)) This made my night.
5 tags
Most contradicting compliment I have ever...
As I was buying bananas in Queen Victoria Market this morning, the vendor smiled and came up to me and asked "Are you Japanese?" I smiled and said "No, I'm Chinese. Why Japanese?" The vendor then said "Japanese girls, pretty. Chinese, not so much." He somehow complimented me and insulted my people at the same time. Not sure if I should feel flattered or...
4 tags
5 tags
4 tags
Brighton Beach (Suck it, Calgary)
3 tags
Best compliment I received today
"You have an abundance of allure…like a glowing gold aura, with a rainbow backdrop and shimmering sparkles"
5 tags
Abelardo Morell's Camera Obscura
Source: Abelardo Morell
1 tag
It just hit me that delicious fresh oysters are...
Hmm….
2 tags
10 Things about Melbourne/Australia that tickles...
1) Passion fruit flavored everything: yogurt, cheesecake, etc (YUM!). 2) Queen Victoria Market. 3) I have a cool Canadian accent. 4) 24/7 cafés and restaurants. 5) Golden sand buns from Nam Loong. 6) Peppers = capsicums. 6) Sedan + Pickup truck = Utes. 7) Tim Tam/ Tam Tam Slam 8) Snickers Pods 9) Hipsters 10) Victorian style architecture
4 tags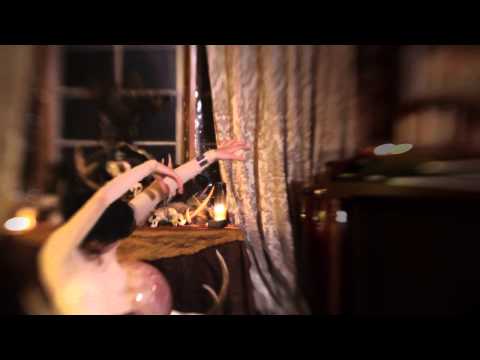 2 tags
Must. Prevail.
It's only the 3rd day of school and I'm already confused… Grad school is hard :( Okay I'm done complaining now. Back to Tim Tams and studying.
4 tags
7 Theories on Time That Would Make Doc Brown's... →
There are a few things in this world that we can always rely on as constants: The sun will always rise each morning, the seasons will always change and time will inevitably march forward at its predictable clip. Except the sun doesn't actually rise, seasons are disappearing and time … well, see, time is tricky, too. Read more: 7 Theories on Time That Would Make Doc Brown's Head...
4 tags
2 tags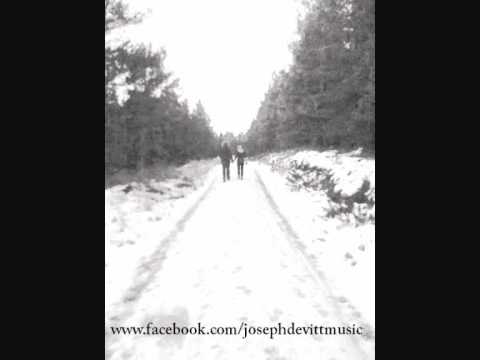 1 tag
doctom666 replied to your post: Sorry Calgary, goodbye. I'm in LOVE with Melbourne. you will miss the famous STAMPEDE, tho!! HAHA NAH, be there, done that, old news! Melbourne is now my soul sister. 
1 tag
  ninefruits replied to your post:   coffeecarafe replied to your post: Sorry… No need to tip. I'll try and come up with a list of all the best cheap restaurants for you. You're awesomeness never fails to amaze me.
1 tag
  coffeecarafe replied to your post: Sorry Calgary, goodbye. I'm in LOVE with Melbourne. TELL US EVERYTHING. How's the place you're staying? The weather? The FOOD?  The weather = AWESOME. It's 23C today and sunny! Especially when Calgary was -15C when I left..hehehe..suckers.  The place = Meh. It's nothing grand but it's very livable, I suppose you get what you pay for...
2 tags
Sorry Calgary, goodbye. I'm in LOVE with...
We had a good run, but one day with Melbourne trumps all you had to offer.
1 tag
ninefruits replied to your post: Alas, I have arrived in Melbourne. Whereabouts are you staying? On campus or near Melb Uni? I know everything about the city, so I'd be glad to help. Starting with you drop the O when you spell Melburnians. :) Ah..I'm such a noob! Thanks for the tip haha! I'm staying in Parkville, good thing it's close to the Uni! I need to get a phone ASAP,...
4 tags
Alas, I have arrived in Melbourne.
And I'm homesick already. This is not a good sign. I suppose just coming off a 33 hour trip could do me in just so. It's finally hitting me that I'm in a completely foreign city, country, and continent. I don't know anyone or anywhere, and am completely lost. Perhaps I should try to unpack my above average amount of luggages, go to bed early, and try to figure everything...